Equality Case Files Needs Your Help
Dear members of the Equality Case Files community,
As you know, Kathleen Perrin and the other volunteers at EQCF have for years provided an extraordinary resource to all those who care about legal issues pertaining to LGBT equality. What you may not know is that Kathleen has financed much of what Equality Case Files has done out of her own pocket and is paid absolutely no compensation.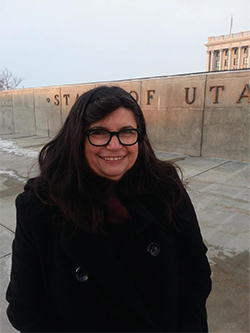 A number of you have graciously welcomed Kathleen into your homes or otherwise extended your hospitality while she was on location to report on a trial or a hearing. Others have offered time and talents. A handful have provided generous financial donations. Kathleen and Equality Case Files are enormously grateful for this love and support.
However, Equality Case Files now needs to ask those of you who can to extend your generosity to help cover the accumulated and ongoing costs of providing its services. These expenses include costs of obtaining court documents that EQCF then makes freely available to everyone, travel expenses for in-person reporting on trials and hearings, and building and maintaining a comprehensive online database of resources.
Are you affected by or involved in the cases EQCF reports on? Are you an attorney? A reporter? If so, you've come to rely on Equality Case Files to get clear and concise information about up to the minute developments in legal cases and to gain immediate access to the actual court documents to read – free from hype or spin. During the marriage equality litigation, Chris Geidner of Buzzfeed News described Equality Case Files as "an essential clearinghouse for the daily developments in dozens of cases that have percolated up across the country."
You know that Kathleen — in addition to having a brilliant mind and unsurpassed commitment – has a huge heart. She draws inspiration from the connections she makes with you through Equality Case Files. You are a vital part of it all.

Please keep it all going with a generous one-time or monthly recurring gift to Equality Case Files.  EQCF is a registered 501(c)(3) nonprofit organization and all donations are tax deductible.
With much gratitude,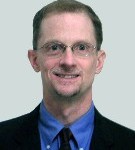 John Lewis
Vice President

Jason Hewett
Secretary and Treasurer
---
Some highlights of Equality Case Files past work
EQCF has published thousands of documents (on Scribd and now at our own files repository) that have received an extraordinary 6 million views!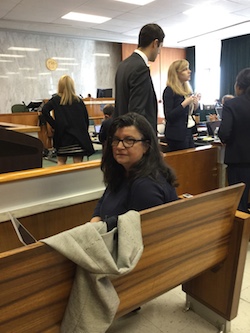 In addition to many other marriage case arguments, EQCF was at the Supreme Court for arguments in the Hollingsworth (Prop 8), Windsor, and Obergefell marriage cases.
Attended every day of the historic JONAH trial in New Jersey. EQCF was there the moment the jury delivered its verdict that the "conversion therapy" service JONAH offered constitutes fraud and plaintiffs are entitled to compensation.
Traveled to Michigan in 2014 to attend trial proceedings for the DeBoer marriage case (published all the transcripts) and returned to witness the couple get married in August of this year.
Attended 11th Circuit oral arguments on appeal of the Glenn v. Brumby case over the wrongful termination of a transgender state employee. The appeals panel affirmed the judgment of the lower court holding that Ms. Glenn was fired based on unconstitutional sex discrimination.
Kathleen has frequently served as a panelist in community calls and other fora following important legal developments and hearings.
And here's a sample of what lies ahead
Despite achieving marriage equality, problems continue for families, resulting in litigation in several states over presumptive parentage on birth certificates and a challenge to Mississippi's adoption ban
Scott Lively case (civil suit seeking damages for the consequences of his anti-gay activities in Uganda). EQCF plans to attend critical hearings when dates are set.
Litigation and legislative battles pertaining to efforts to permit religion-based discrimination against LGBT people.
Following important cases working to establish employment protections for sexual orientation and gender identity under Title VII. For example, Equality Case Files recently reported on the Hively v. Ivy Tech case heard by the Seventh Circuit Court of Appeals in Chicago, a case that could go all the way to the Supreme Court and affect employment rights all across the country. We are the only freely-available source of all the documents in this important case.
Through the continuing development of our web site, we are working to expand access to case information and important document archives.